TicketPrinting.com Theme Invitations Reviews
See what our customers say about Theme Invitations
Birthday Invites
We used the 'tickets' as birthday invites and, though they didn't come with envelopes (easy to fix at Walmart), they were beautiful and personalized and didn't break the bank. Would recommend and will use again.
7/30/2017
Hi Amanda, Thank you for taking time to comment on your recent Debbie's Fabulous 60th invitations. We do have envelopes, however you have to call in to have us add them to your cart before you place your order. We appreciate your business and recommendation. We look forward to working with you again. Dolores Davis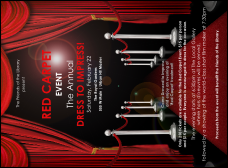 The Go-To Place For Ticket Printing!
Over the years we have used Ticketprinting.com for invitations, tickets, posters, and flyers. We return again and again because they rate 100% on accuracy, efficiency, creativity, customer service, and cost control. We are customers for life: They Get It Right, Everytime!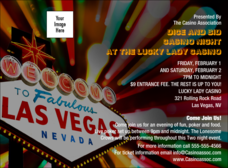 Tickets to my event
The tickets came really fast and looked so professional. I'll be back
4/8/2017
Hi Sherman, Thank you for your review. We appreciate your time and business. We look forward to working with you again soon! Kim Murray CSS